Joined

Jun 30, 2004
Location
I dragged my Corsair 780T out of the shed and put my Z270 rig into it.
Bizness Side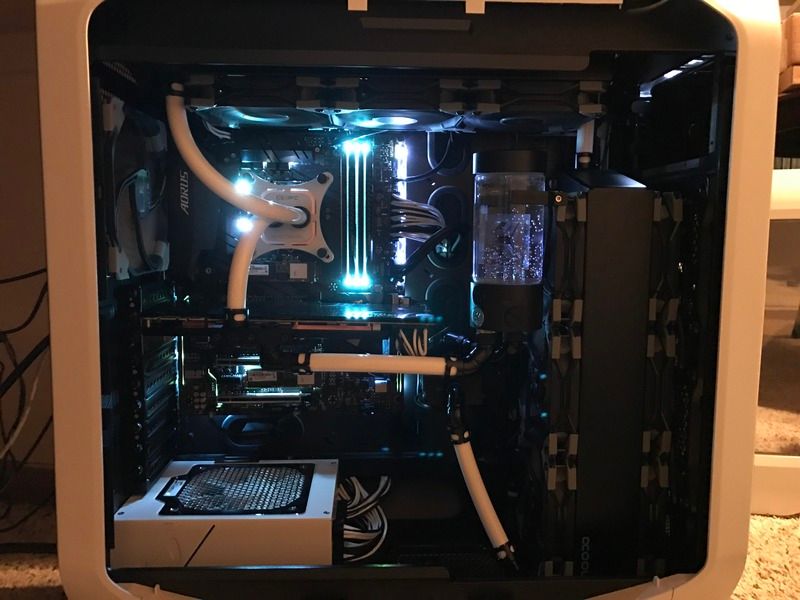 Cable Management Side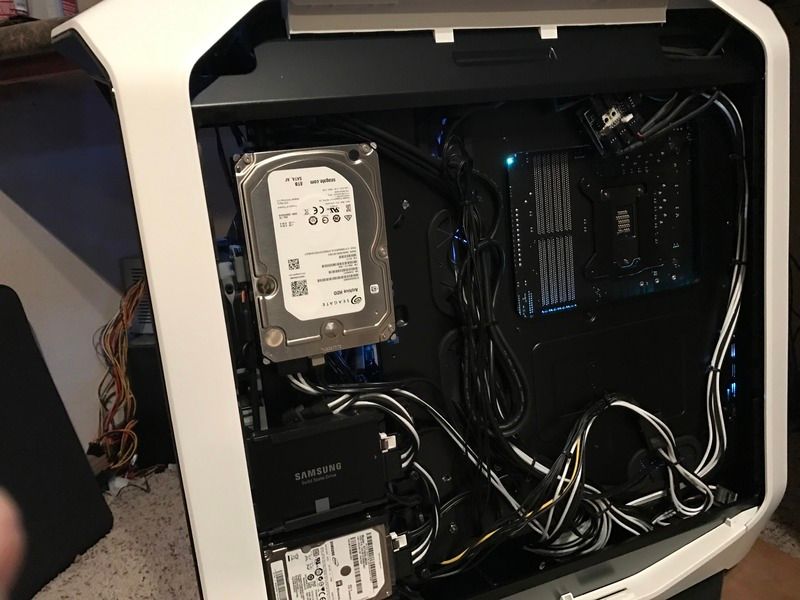 Still a little more to do like maybe add some more RGB(W) to it That shot was takin durning post up so board shows white but I have it set for cpu temp ATM
current specs are
Gigabyte Z270X Gaming K5
Intel 6700K
2x8Gb Kingston Savage DDR4 2400MHz (was part of bundle going to get faster ram soon)
Dual Intel SSD 600p 256Gb M.2 in Raid 0
Samsung 850 Evo 1Tb Game Drive
Seagate Samsung SpinPoint 1Tb storage drive
Seagate Archive Drive 8Tb Movies Drive
Corsair 780T Modded to fit dual Alphacool 360mm 60mm thick Crossflow Rads in push pull. Had to dremel out a portion of the floor to allow the end tanks to fit also drilled out the rivets holding the 5 1/4 bays in
Dual Alphacool 360mm x 60mm rads in push/pull
XSPC Raystorm Pro White Block
Alphacool D5 pump
Elegant White Primochill LRT Advanced tubing
Monsoon Free Center 7/16 x 5/8 compression fittings
Aerocool Dead Silent Black 120mm fans x 12 and 140mm x 1
Silverstone SeaSonic Snow White Edition 1050Watt PSU (Jonny Guru Review Sample)
Cable Mods White/Black full cable set
still tweaking out the oc on it as I just got her back up and running 5 hrs ago.