*NOTE* EXPECT MANY MSPAINT MOCKUPS
[Introduction]
Hi guys, Been a little while since I was around. This project is some what of an anniversary build, It's been over a year now since I shared my son's first build and mods. He went on to run an event. I know some off you aware it. I can't share links however. This project has been in the planning and tweaking stage for a few months now and hes about to begin the modding.
[Overview]
Now seemed a fitting time to rebuild and improve his personal rig. The heart of the rig is an Antec "ONE" Case, Which has great sentimental value,it's by no means the biggest of flashiest cases but has potential.The rig is set to be dual purpose, practical and both easy to work with, now that connor has moved on and now reviews hardware. The inital plans was just a a cosmetic project, old hardware from his build would be xfered over and upgraded if and when possible.
Connor had a case here that been used for a review, First thing to do was break case down and get that drill out
[Early Concepts]
His first plan was to go in a different direction that where all so used to seeing. This is Key benefit of younger mind that is NOT filled with "What it should look like" & "Thats not doable" adn those type of thoughts..
However it Just wasn't practical with the size limitations, he's then tweaked his design to this...
One idea was to have the tubing to come out of the side panel ( would be never bee removed anyway) and go back in again, he's got his eye on some solid tubing rather than traditional flexible hosing.
[Back side view]
no window here as all you would see is the motherboard tray, instead focusing on the tubing and a 360mm grille to house the fans.
We put the Project on hold as we set off for a Family holiday
[Project evolves]
Connor and I had been in regular Contact with the builds first Sponsor, Antec. He'd been tweaking his design but the small form factor of the Antec ONE case was, well..just too small.
So we're throwing another Antec ONE into the mix... Antec One + Antec One=2? nope...ONE big dual case!
With twice the space to work with the next set of plans became...Drum roll please...it's time to showcase my legendary MSpaint skills once again and show another concept.
potential back views- Depending on his final choice
A look inside...from both sides...the right image will also have a psu cover to hide wires coming in from the second case
Tubing Route and dual Windows for one side
[Hitting The Wall]
What kind of build log would this be with out a few disasters? We'll our first knock back came when out motheboard started to fail and took out our CPU in the process. Our MSI Mpower Z77 (which was only about 8 weeks old at the time)had been acting odd and slow, overnight the system failed and after much testing,swapping parts and coffee. it was confirmed our 2500k was dead. I'll be honest the initial RMA process was tricky. No telephone or email address in sight on the Intel site, instead an automated form which kept rejected our serial numbers, I was then presented with a UK number to call. Fair play to intel, they were extremely helpful. They offered a courier pick up free of charge which was a nice touch...so off it went.
Set back number two...
During the whole I5 popping incident, we had tried an IVY bridge CPU in the Mpower to check the situation, it was giving us the same DRMOS FAIL LED..We raised and RMA but upon packing we noticed two missing pins. (not bent..but missing) I'll be honest I have zero clue how this is possible. The board was an upgrade from an Asrock Z68 and had been in constant used for weeks with ZERO issues. it's just of those things I guess, My word against theirs seemed pointless and a waste of time and money. So we moved to an old dual core setup while we pondered what to do....
[Onwards!]
So we found our self in a tricky position.....their was chance the Intel RMA would infact return and Ivybridge CPU as Sandybridge is technically EOL. We had no motherboard,if we had to buy a new motherboard, would it not seem logical to go current gen?
After much debate we made the plunge and ordered the following.
Sadly its sat in a temporary setup looking very out of place
[Update on the Intel RMA]
Despite other forum threads stating the retail box and HS must be included, we actually we're told the sent the chip Only, A week or had past and no acceptance email was delivered. i gave them and call and was told it's probaly going to be rejected as generally a 24/48 hour period is general practice..a few day past, an email from intel arrived confirming a 2500k has been shipped..Hooray? Sort of... the thing only got lost in Gatwick for a few more days, Cue a call to courier...and it's finally back.
[MOAR Good News!]
Many of Connors past project sponsors have been awesome to him once again!

[Second Case Arrives- Plans change!]
We've also been in regaulr Contact with

&

Who had just confirmed a box of goodies is about to shipped, heres a sneak peek of what we're expecting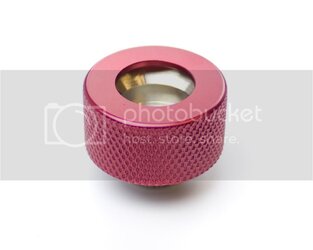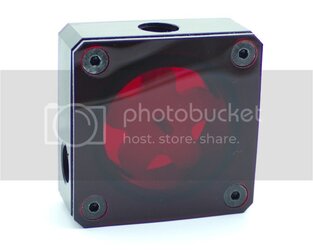 [Current Mock up 19/6/2013]
[TO DO]
[ISSUES]
Sapphire GPU DOA- Awaiting replacement
That's about it for now