Hi, i just got a new system all put together with a Asus Z170-A mobo and i cant get it to overclock my I5 6600K Skylake chip. I have the latest bios and have overclocked all my life , this is the first time im having problems. I have it set to manual and all cores to multiplier 44 with base clock 100 set to auto and CPUZ is just showing fluctuations fromm 800mhz all the way up to 4400mhz so its like Turbo is working but i want it to stay at 4400mhz.
Also i cant adjust the core voltage manually, i moved the CP_OV Jumper to on like it said and i can set the mode to manual but theres no way its letting me enter anything in the voltage box..thats got me stumped too. Either this new skylake system has got me beat or the board is defective or im defective lol
Thanks for the help in advance.
Sorry for the grainy CPUZ pic i will post another one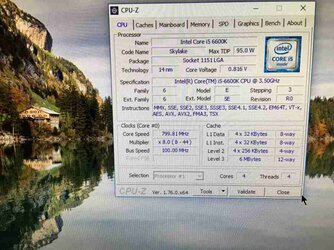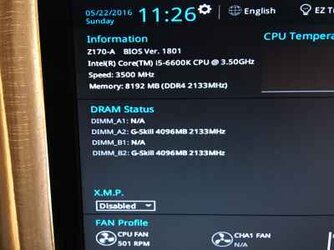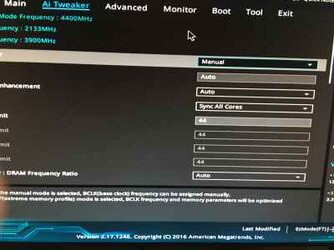 Last edited: