Joined

Dec 16, 2007
Location
http://www.theregister.co.uk/2009/11/27/ibm_power7_hpc_server/
Biggest die I think I've ever seen. 5336 pins each.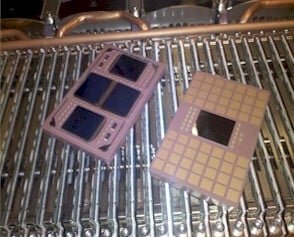 The node it fits into has the biggest motherboard ever made (supposedly). The full node is 39 inches wide and 6 feet deep. Every node is completely water cooled. It's a monster.

"Blue Waters" will be deployed at the University of Illinois and is estimated to be 20 Petaflops (Faster than the top 20 super computers combined today)
Rumor also has it that the Power7 CPU will go into the PS4, the Cell looks like it will be discontinued.