I have been an avid reader of this site for some time now and decided that for my next build I would like to plan it all out with the help of you all. The vast amounts of knowledge and creative ideas from members of this site far surpass what I could Google in a lifetime. So I thought it would be cool to go part by part and step by step with the input and recommendations from you all.
Here is what we have to start working with. This will be a Ryzen 5 1600x build (may upgrade to Ryzen 7). The only item I have ordered is the Core P5. I want to start with the cooling loop as I plan for this to be the main focus. Once we have that all planned and ordered I will move on to my current frustration with X370 mobo selection and get your input for which one to select that will also compliment the cooling loop.
The following is the color scheme that I am seriously thinking about please keep in mind that nothing is solid until ordered, I want to get ideas and input from the community to help be build an amazing rig: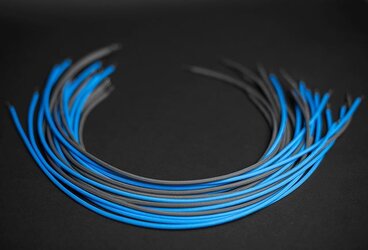 I would appreciate it if people would share ideas with me on products they would recommend as well if you offer any services I may need like custom cable sleeving. Since I am looking at this build as a community collaboration I am thinking of having a plate engraved for the back of the case that says something like "Designed by:" and putting people usernames on it (of course with each persons permission).
I will update the following as parts are decided on, green=received, yellow=ordered, blue=waiting to order:
Res:
Pump:
Rad:
Fans:
Fittings:
CPU Block:
GPU Block:
Tubing:
Liquid:
CPU:
Motherboard:
Memory:
SSD/M.2/HDD:
GPU:
Case:
Thermaltake Core P5 (Black)
PSU:
Mics:
Tempered Glass Kit
Last edited: