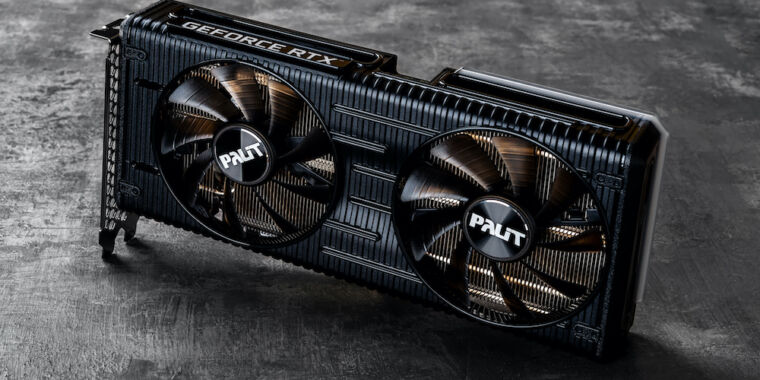 Chipmaker has until Friday to comply or see its crown-jewel source code released.

arstechnica.com
"Data extortionists who stole up to 1 terabyte of data from Nvidia have delivered one of the most unusual ultimatums ever in the annals of cybercrime: allow Nvidia's graphics cards to mine cryptocurrencies faster or face the imminent release of the company's crown-jewel source code."
"We decided to help mining and gaming community," Lapsus$ members wrote in broken English. "We want nvidia to push an update for all 30 series firmware that remove every lhr limitations otherwise we will leak hw folder. If they remove the lhr we will forget about hw folder (it's a big folder). We both know lhr impact mining and gaming."