While Prime95 SmallFFT with AVX is very unrealistic, and my Hyper212 cooler is very cheap, these temps did make me question if I could modify my cooling setup.
One common issue with the Devil's Canyon CPU is the IHS adhesive holds the lid too far from the die. I got a delidder to pop the IHS safely, and by recommendation used liquid tape to protect the board while applying CL Pro.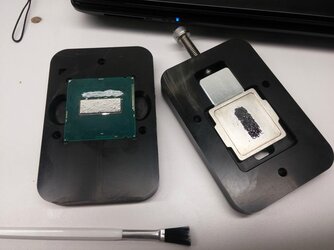 The lid was placed back on without adhesive.
Gelid for the heat sink, less is more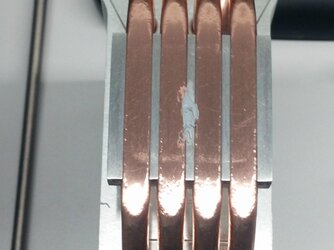 I was hoping for better temps honestly. I'll try lapping the IHS to see if that helps