Hello all!
New here. I'm (somewhat) proudly rockin' a souped up beater. Its a repurposed HP office low-profile with an i5 that I added 32gig ram and a GTX 1650 OC low-profile.
I've recently gotten obsessed with a Steam game called Space Engineers. It plays on my system...mediocre to slow. I've decided to build a computer this Christmas. Family always asks what to get me, so I'm gonna buy all the parts, and they are gonna gonna give me cash to turn it into a gift.
Purpose: Must play Space Engineers REALLY well and do so for a few years. Plus the usual office tasks. Surfing, Word, Excel, etc etc. I work from home so I use the computer A LOT daily.
So far, I have purchased a
Ryzen 5 3600 CPU
and a
Seasonic Focus GM-850 80+Gold power supply
.
Here is what I have on my wish list to complete the system:
Case: NZXT H510i with red accent

Motherboard - not sure. Maybe one of the new B550 or an X570. I want it to be ready for the new Ryzen's that are coming out soon. To upgrade in 2 to 3 years from now.

CPU Cooling - NZXT Kraken X53 240mm

Storage - Sabrent 1TB Rocket NVMe 4.0 Gen4 PCIe M.2 (My current computer has 130gig taken up total. This 1TB M.2 will be primary storage for everything.)

RAM - Corsair Vengeance RGB PRO 32GB (2x16GB) DDR4 3600

GPU - MSI Gaming GeForce RTX 2060 Super 8GB GDRR6

Maybe some AsiaHorse cable extensions in white

Probably need an extra fan or two for exhaust - maglev?
The theme is TACHI - as in the ship from The Expanse. Its gonna be like its the main computer from the ship. In the show, the MCRN colors are RED (for Mars) I already have a Razer Blackwidow keyboard with mainly black but some white and red keys. And a Razer Mamba mouse with red and white colors. And a Spectre 34" ultrawide monitor at 100hz on a desk mount arm.
On the front of the case will be this decal: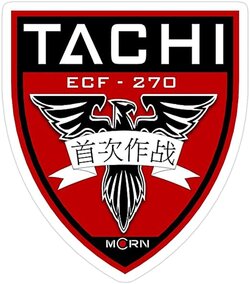 So - black case with red accent. A little red RGB (not too much) inside with a little white accent. Like Asiahorse cables. That should tie the whole rig together.
SO! I'd love some feedback on where I'm on the right track...where I'm making mistakes etc.
Thanks!
Last edited: