I have never done a How-To, so bear with me. Also, I started this project with a gift for my Wife in mind. THERE ARE NO HIDDEN AGENDA'S IN THE PROJECT AT ALL! It is a Picture that one day I hope to get a tatoo of. You will see what I mean as the project goes.
First a word to the few people that can etch glass with a Dremel. You have skills beyond me. I own a Dremel, and alot of different tips for it. How anyone can etch glass with it is beyond me, and my hat is off to you. This How-To is for those like myself that can't etch with a Dremel.
On to the Project.
For starters, few people would be able to get Tempered glass like I used in
This Project.
So I decided to use regular 1/8" glass that measured 18"x18". 1/8" glass can be had from most any hardware store.
I used some Self adhesive Shelf and Drawer liner paper from Home Depot. I completely covered the side I will etch with it.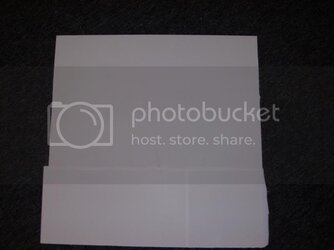 I then took a Glue Stick and put glue every where that my picture would go. I then took a picture I had printed, and firmly pressed it to glue it in place.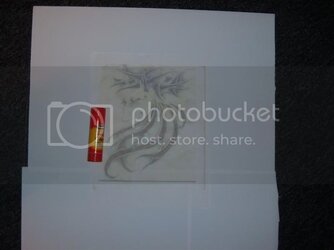 Depending on how good your line edges are, you may want to trace the lines you will cut with a Ball Point Pen, like I did.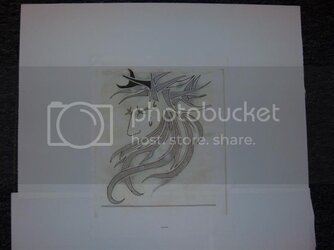 Now for the tedious, (and most difficult part to this project). Time to cut your picture. Only cut out what you want etched. I used an Exacto Knife.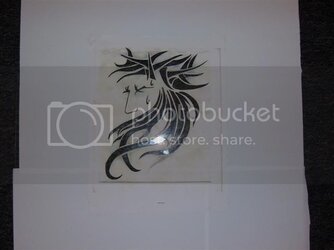 Now it is time to Etch your glass. I used a small, (and very afordable) Sandblaster you can get from Home Depot. Although I have seen the item sold there, I can't find a link so here is a similar product.
Sandblaster.
In order to use that Sandblaster, you will need a compressor. You won't need one for very long so maybe you can borrow one if you don't have one. You might even be able to get the local Auto repair garage to let you plug into their air hose for a few minutes. Also, you will need about 80PSI constant, so don't try useing a small compressor you may have to pump up a car tire with. (Sorry, I figured I might better add that info). Also, you can get Playground sand in a bag from Home Depot. They also sell Blasting sand, but I have not tried it. I know from my past in construction that Sand explodes on impact, and Silca does not. Meaning Silca will try to go through the glass like a bullet, and you have a better chance to bust your glass. Don't use Silca, (I think that is what is was called).
Anyway's, here is the finished Product.
This is what we have after we Sandblast it.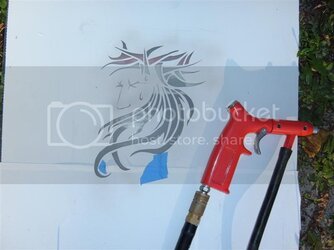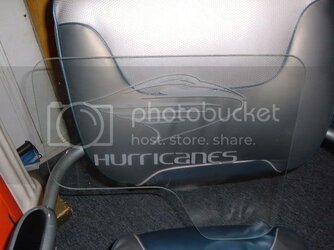 Hope you like it, and I hope it helps you with your Mod.