Joined

Oct 9, 2001
Location
Everyone on this forum should make a duct, 10°C - 12°C drop!!!
I attained a 10°C - 12°C drop!!!
Hey all,
I've been reading for years about the thermal gains others have been getting from installing a duct on their CPU heatsinks, but never actually did it myself. -> I thought €15 for a duct for a mere 1°C - 3°C reduction wasn't worth it.
What I was tring to do was eliminate the "dead spot" created by the hub of the CPU fan, on my SLK-900u heatsink. You can clearly see here the center of the heatsink that is untarnished due to lack of airflow: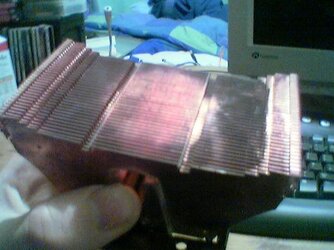 So, I got a cut-off piece of perspex that i had left over from my window, and cut out 4 little pieces of 80mm X 35mm.
This is because my Tornado fan is 80mm X 38mm. The 3mm difference is so that I could still use the clips that came with my SLK 900.
I then simply glued them in a box shape, with 2 of the sides sloped.
I have since placed masking tape on the edges to eliminate vibrations and sprayed it with silver paint.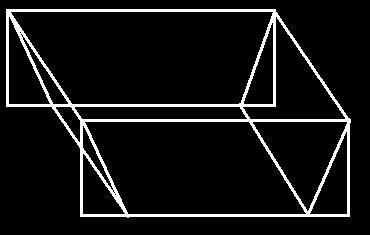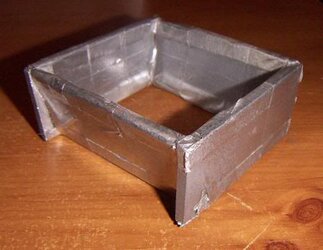 That's it!! All I did then was snip off the "wire bar" that connects either side of the 2 clips so they would fit, and then placed the duct on the SLK-900u with the Tornado on top.
I booted up this morning, and the CPU temp was stable at 21°C idle, it was usually ~34°C. Unbelievable! And my Toranado is only running at 5v, not even half its normal speed.
Anyone can make one, from cardboard, wood, plastic, perspex - anything. And they should!
This mod works best with a Tornado 80mm or 92mm fan and any recent Thermalright heatsink, as the design of the Tornado means that air swirls down the center of the duct into the heatsink. The duct is designed to fit an SLK-900u, ie, with the sloped sides parallel to the sides of the heatsink. You should see at the very least a 5-6 degree drop.

However EVERYONE should try this mod, and you should see at least a 2-3 degree drop, with any fan, as long as you have the sloped sides parallel to the sides of your particular heatsink.



Give it a try, and post before and after results!
Last edited: