Ive been putzing around with the home network and decided to add capabilities in one of the outbuildings. I pulled an old Linksys WRT54GS from the junk pile and flashed it with DDWRT. My in home tests went well enough; speed wasnt great but what can you expect from an older router like that? When I took the thing out to its new aluminum home however I got disappointed . No signal. I noticed that the antennae on the back of this beast just twist right off and seem to have some type of coaxial connection, but that it seem different from the standard coax ( I already tried fitting my TV antennae and the connection on the router was just
slightly
larger.
So Ive got 2 questions:
1) what type of coax connection could this be? Ive looked at a few different types and cant seem to get an exact match. here are some of the best images I could pull from google (believe me they are better than I could take)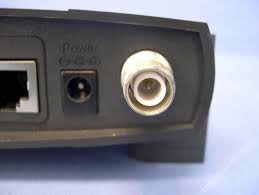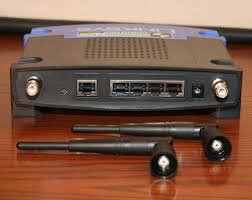 2) if it isnt obvious, I intend to poke a hold in the wall and run an extension to just outside the aluminum. That way the router iteself is sheltered from the elements, but the antennae is outside where it can grab the signal. Is this a real solution or am I just imagining it will work? It might be worth noting that my phone and laptop (although the laptop loses ~90% of its speed/phone is fine) can get signal out there, but I think they just have better hardware.
Thanks in advance.
Last edited: