Joined

Sep 2, 2011
Location
I used some spare parts to build yet another rig, this time I'm running an AMD Phenom II B75 (heka) triple core.
With my Biostar TA970 motherboard and a spare 8GB kit of RAM I was able to unlock the 4th core, and after a short torture test 4th core appears to be stable.
Don't really have a whole lot of experience FSB overclocking when it comes to the Phenom II. I mostly go Black edition and use the multi, but this one fell right into my lap so I figured why not give it a go and see how far I can push it. Here is what we have so far:
-Stable 240 MHz FSB with a 1:3 ratio on the RAM (so set at 1333 but real is 1600 MHz) 7-8-7-20
-CPU multi has been set to the maximum, which is 15. So 240 X 15 = 3600 MHz clock
-CPU-NB appears to be stable at 2400 MHz @ 1.250v
I'm curious to see how much more I can get out of it but a little apprehensive to go further. Ideally, I'd like to go for a 270 MHz FSB which would equate to 4050 MHz CPU clock (15X) and 2700 MHz CPU-NB but this is all uncharted territory for me and maybe that's just out of reach. I need a little help from my friends on the forum. If you have a good FSB profile or config for the Phenom II please post it here! Let me know what you think...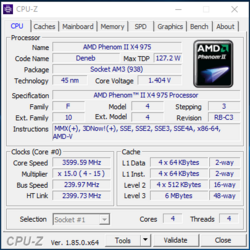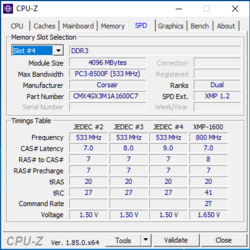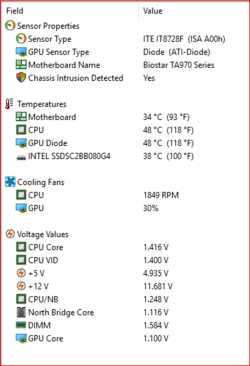 Last edited: