Below is a snapshot on what my computer holds, I built it myself...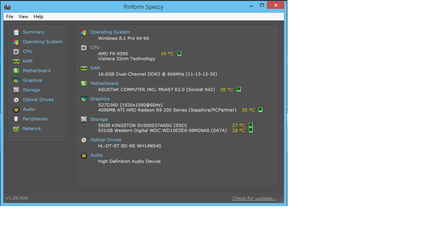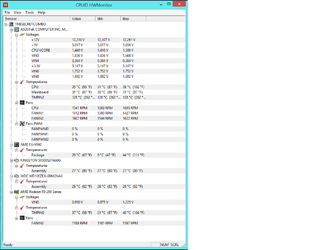 My FX-9590 series CPU has some stability issues. I have read that the FX-9XXX series have had problems according to other users on the internet, but I feel as if my problem is a bit different than most... Usually the problem with the FX-9xxx is an issue with cooling, and usually I would agree with that, however, I am CONFIDENT I am getting sufficient cooling to my cpu and cooling to all parts of my system.
This is my case.
These are my fans.
I have 3 of them, two on the front sucking in air and one on top blowing out air. I dust out the computer regularly because of the air circulation.
This is my power supply; 700W.
Most importantly, this is the CPU and the cooler that came with it.
Anyways, here's the problem. When I stress test the machine with prime95 (or use any processor heavy application) doing the Blend test, my computer ALWAYS instantly locks up within 5 minutes or less, sometimes within seconds of starting the test. This was at the factory set 4.7GHz. I fooled around with the voltages giving it a little more at a time to see if it wouldn't lock up, or at least take longer to lock up. After raising the voltage several times, AND lowering the voltage, nothing could change the eventual lock up. I decided to go back to the recommended voltage and monitored closely any temperature spike. No subsystem went above 60°C all the way up to the lockup.
Next, I switched what slots my RAM was sitting in, from slots 2 & 4 to 1 & 3. Nothing changed. I went to my local electronic's store and bought a power supply tester, and tested all the ends of the PS, and everything was exactly where the should be, so I knew it couldn't be the PS. At this point I was desperate, so I began to lower the clock speed of the CPU -100MHz at a time, with a subsequent stress test. The computer kept locking up until I hit 4.3GHz, a whole 400MHz less than advertised! So at 4.3ghz, I did several tests to see if it would lock up, like rendering a complicated video, doing a 100% anti-virus scan, and playing COD:AW at the same time. It ran good considering the hell I put it though (as I would EXPECT from a $400 CPU...), but if I raise the clock speed any higher, oh GOD forbid I put my CPU to any sort of work.
Just as a point of reference as well, I got curious to see what would happen if I turbo'd the CPU to 5.0GHz (as advertised). I only got past an entire boot cycle once, but my login screen locked up once I began to type in my computer's password, as if I put it though a stress test like before.
Please and thank you for helping me out, feel free to ask me ANY question and I will answer if it will help you help me. I really want this CPU to clock at 5.0, if I wanted a CPU that only could go to 4.3, I'd buy a different CPU. Thanks.
Last edited: