Joined

May 26, 2010
Location
Was able to get a MSI GTX 1070 Gaming (non X) and that set in motion a series of events. I needed a new psu and a DVI cable as I was using an adapter with the 950.
Speaking of 950's, I know it won't pull as many ppd, but I had an empty x1 slot to use. So I got a pcie riser and plugged that in as well.
I bench-marked the 950 in Heaven and came up with this
PPD was around 110K
I installed the 1070 and ran the same benchmark
Running F@H now and downloaded the new Parser (thank you) and came up with 700K ppd.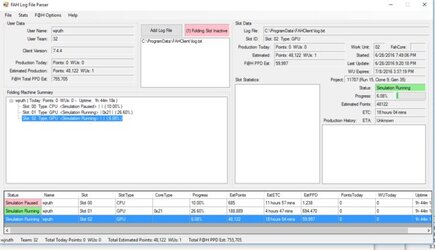 Non OC and not optimized - so we'll see what happens after a few days.