Hi there,
I am very new to the overclocking scene and have had an old Athlon II laying around so I figured I would see what I could get out of it in terms of performance. I have read a little but wanted to get pointed in the correct direction. I have ran a stress test with OCCT and have my HWMonitor screen shots
My current hardware is:
ASUS M5A78L-M/USB3
Athlon II X4 630
8GB RAM Single Channel
Corsair CX750M PSU
EVGA GEFORCE GTX 1070
Cryorig H7 Tower cooler
Phanteks Enthoo Pro PH-ES614P Case
Here are my CPU-Z Screens: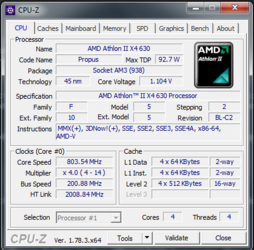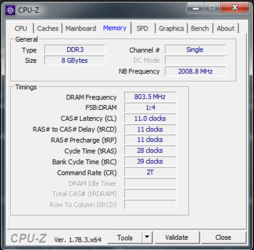 To be frank I am not sure where to begin. Any help would be appreciated.
Last edited: