Hello,
I recently changed my fluid in my loop from just treated water to PrimoChill's True Opaque fluid, but my temps have been really all over the place, and have just been considerably higher than before.
I'm running a 5820k, not overclocked.
First, I was running EKWB's fluid that comes with the EK-KIT P240 and that worked fairly well. I think around 35c on idle. Then I flushed that out to replace with PrimoChill's SysPrep which had the same idle temps. But now I'm running around 40c. I've been trying to figure out what would cause that temp gain. It was odd, the first day was about 40c, then the next it was around 35c. I assumed because I worked out enough air bubbles. But then the next day back up to 40c. And I don't think the ambient temp has changed that much.
As for under load (Prime95), I'm hitting 58-60c instantly, and after about 5mins it shoots up to 70c. I think that's the part where the hotter liquid is finally making a full circuit in the loop, but I'm unsure.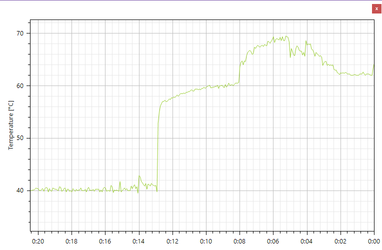 These temps seem very hot to me, and being hotter than it was before seems to indicate some problem, but I don't see any issues.
Any ideas?
Thanks.
// Loop
https://www.ekwb.com/shop/ek-kit-p240
// Fluid
https://www.primochill.com/collecti...ted-liquid-pre-mix-8oz-opaque-candy-purple-sx