Edit:
Solved.
After building my PC I ran the Heaven Benchmark for the first time and noticed the results weren't impressive.
So I looked at the TweakTown benchmark for GTX 980 Ti SLI and their results were 97fps avg.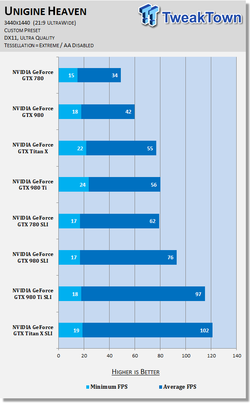 Now what I got with my EVGA GTX 980 Ti hybrid SLI was just 69fps avg.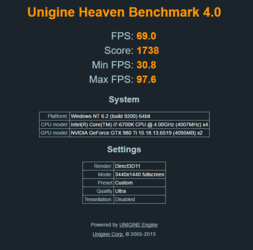 Besides that, I looked at a youtuber doing the benchmark and both of his GPUs showed the same results -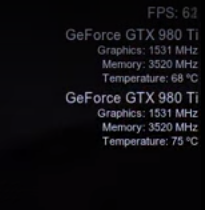 But what I got was a lot weirder, my second GPU was really lacking.
Is this normal?
What could be the problem?
Last edited: