I have five PCIe slots (two x16 Gen 3.0, two x8 Gen 3.0, and one x1 Gen2.0) on my motherboard and ten PCIe slots in the case, and I want to turn one PCIe x16 Gen 3.0 slot into four PCIe x4 Gen 3.0 slots to fully populate the case. Five slots (of which one will house this adapter card), plus four more make nine, with a spare one just in case I ever get a double sized Graphics card (if I only install a single slotted COM port, or there is a double slotted COM port PCIe card that I may install that will take up the last slot of the case).
I found three different cards that are on the right track,
yet one only has two slots x8: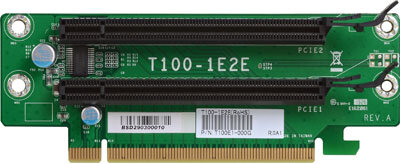 and another goes on to add a third slot - one x16 slot plus two x8 slots:
while this last one has four slots - three x8 PCIe 2.0 Slots, and one x16 PCIe 2.0 Slot:
But as noted this third one, as close as it came, is only Gen 2.0 [
the other two do not say
], and I really want it in Gen 3.0 as I plain on having a NVME M.2 SSD PCIE Gen 3 card installed in the very bottom slot of the case being the fans are blowing from the bottom upwards and will be able to blow dirrectly accross the NVME M.2's heatsink without any other PCIe cards or cabling interupting the air flow.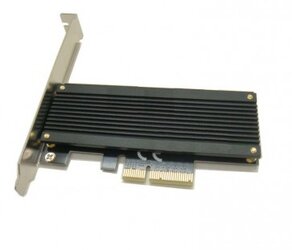 Does any one know if there is such a card which goes from a single x16 slot to four slots in either x4, x8, or even x16 in Gen 3? And a black pc board would be iceing on the cake. I know I would have to do some fancy origami with the cabling, yet it is doable.
Last edited: