Hey guys! This is my first post, and its sad that its a post about cooling problems but hopefully ill become more active as time passes by, as ive recently started water cooling
)
So i have recently built a new rig. Im running EK-CoolStream PE 360 rad with EK-XRES 140 Revo D5 PWM (incl. pump), with lastly EK-FB ASUS Z170S Monoblock - Nickel. The cpu is 6700k NON overclock.
The setup is pump - monoblock - rad - res.
The temps im getting is about 80c with prime95 running FFT. On idle im hitting 30c. So my question is isnt this unreasonably high? considering i havent added a GPU and its a pretty fat rad for only a CPU. I was getting better cooling with a all in one cooling (H80) solution on my 3770k overclocked.
At first i thought i had messed up by adding to much thermal paste, so i cleaned the cpu with isopryl, added a rice grain and reseated, and this time i tryed to be as perfect as i could, its pretty hard seating such a big monoblock. Before i did this i was getting 82-83c. Now its pretty much stable at 80c running prime.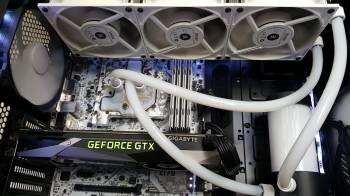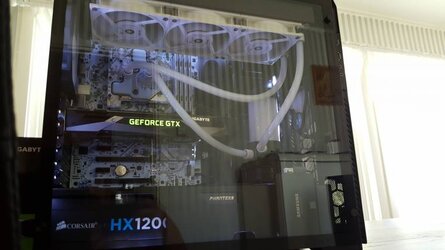 im running pull config
)
Last edited: