Everyone has something they really love. Mine is Trance, House, Prog. Trance, Dream Trance, Euro Trance, Vocal Trance....Just, Trance!
.
Anyway, I've been wanting to etch something into my case window for about a year now, but I wanted it to be something that kind of expresses me, and something people could ask about and I could explain to them......IF they were interested in the background of my etching
.
Well while doing some routine checks on some of the threads I've started and post in, I noticed Jeff Bolton made a post stating one word....PLUR. I was totally lost, as I didn't know what it meant. So as usual, I took the "word" to Google, and learned it was something to do with techno and raves. P.L.U.R stands for Peace, Love, Unity, Respect; and they are the "four pillars" of raving. This I had found to be quite interesting, and something that would be easy to etch, and something I believe in.
So....Here's the etch!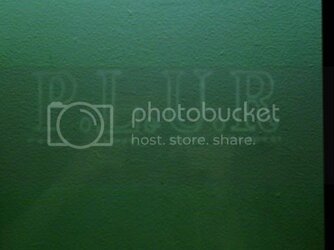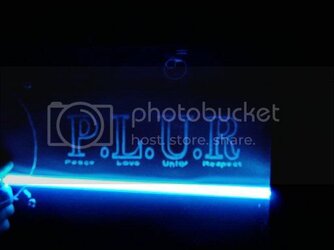 What do you think? It took me two - three hours to finish. And I guess it's not totally "finished", because I'm thinking of adding two horizontal "stripes" across the top and bottom of the current etch. Should I do this? Yes or No?
~C.P.