I was running a HTPC in a Silverstone GD08 built with a Haswell i7 4700k and a Radeon R9 290x.
Cooling sucked balls.
I decided to build a new Skylake pc. I call this build Cherry Pie.
Components:
My old Silverstone FT02B-WRI
Skylake i7 6700k @ stock speed
Gigabyte Z170X Gaming 7
Mushkin Enhanced Reactor 2.5" 1TB MLC SSD
Crucial Ballistix Sport LT 16GB DDR4 (2x8gb)
PH-TC12DX Phanteks CPU cooler
Asus Xonar Essence STX soundcard
Seasonic SS-760XP2 power Supply
Radeon R9 290x for now...
CableMod replacement cable set in RED
I want to buy a GTX 1080 Strix soon and debating on replacing the case with the NZXT S340 since there are no 5.25 bays or 3.5 in hdds.
I might add another Reactor 1TB ssd for a RAID 0 array. I also need advice on which lighting kit you would recommend.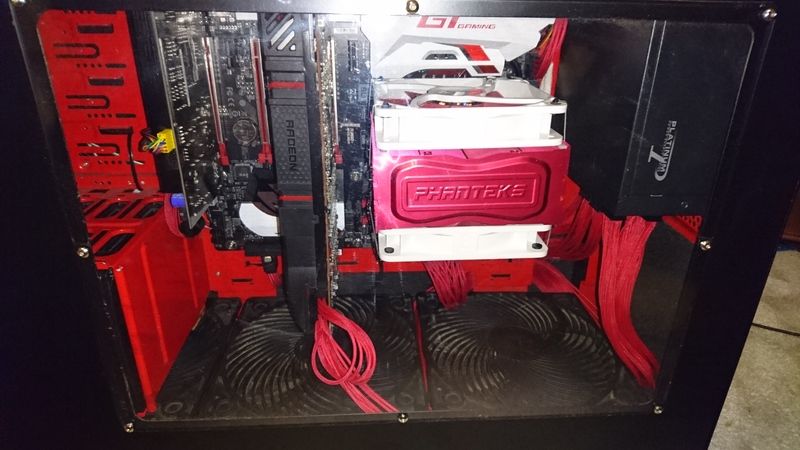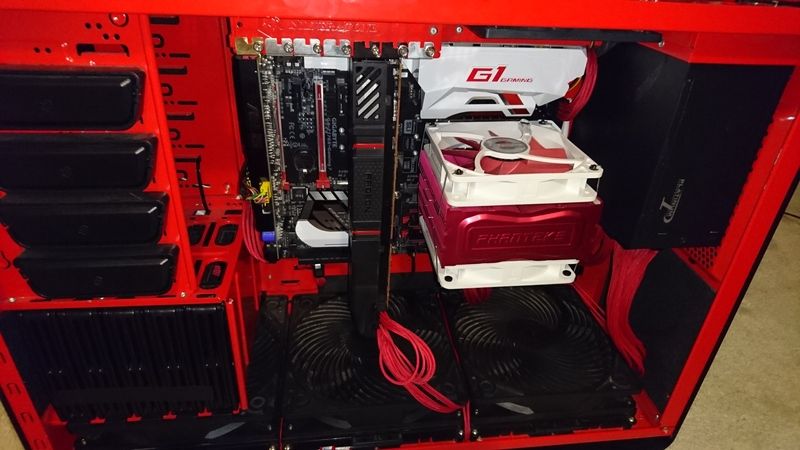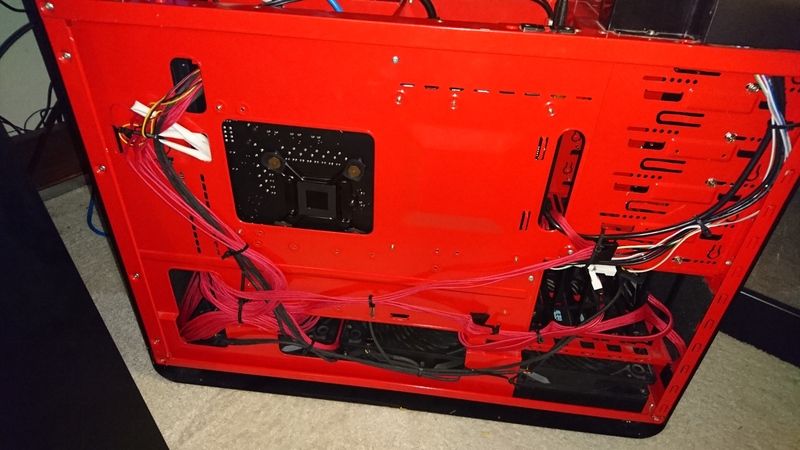 Last edited: