Joined

Nov 10, 2014
Location
Need GPU & Memory Recommendations for my new build - not just numbers and stats.
Been looking at a few different cards to meet and beat the tasks I need it for.
1. Play any current game title fully maxed on Ultra and provide a minimum 60 FPS
2. Deal with heavy duty 3D/4D production/creation and video encoding through 3D Studio Max/Maya/AutoCAD/ Adobe After Effects/ Cinema 4D
3. Work well for use in development for the Oculus Rift DK2 for 3D/4D creation & playback
4. Is under $400 USD unless the single card performance boost is that great in which I will consider a higher price.
I am considering a Crossfire/SLI solution to these needs if a single card isn't up to the task.
A few cards I've been eyeballing

HIS iPower IceQ X² Radeon R9 290X
http://www.newegg.com/Product/Produ...4161457&cm_re=HIS_290x-_-14-161-457-_-Product $359.99

Specs on the card look good but I've heard sketchy things about HIS cards and overheating. Need real world experience recommendations and not just opinions.
EVGA GeForce GTX 970 Superclocked 4GB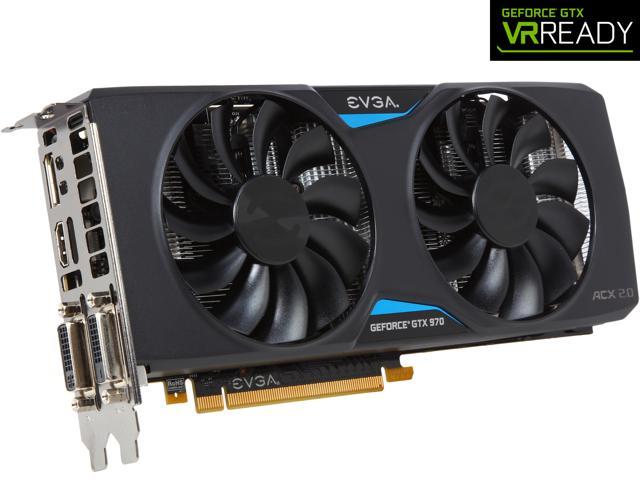 Buy EVGA GeForce GTX 970 04G-P4-2974-KR 4GB SC GAMING w/ACX 2.0, Silent Cooling Graphics Card with fast shipping and top-rated customer service. Once you know, you Newegg!

www.newegg.com
$349.99
EVGA GeForce GTX 980 Classified 4GB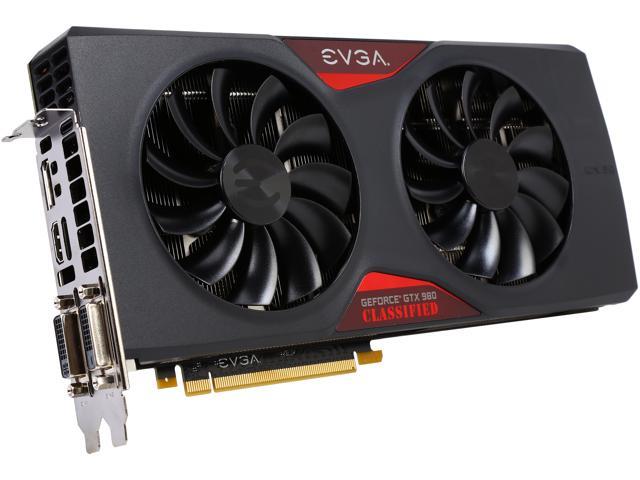 Buy EVGA 04G-P4-2988-KR GeForce GTX 980 Classified 4GB 256-Bit GDDR5 ACX 2.0 PCI Express 3.0 with fast shipping and top-rated customer service. Once you know, you Newegg!

www.newegg.com
$699.99
Now the 980 I have been eyeballing since release but is an extra $350 going to net me that much more of a performance gain?
With my current hardware/ PSU and everything would you guys suggest a single card setup or a SLI/Crossfire build.
Money I got but performance I desire for cheap.
Last easy straightforward question.
What DDR3 4x8GB 2133 Mhz Ram would you recommend for my build? I've been considering Corsair Dominator Platinum but at $259 for just 16GB I think my money would be dumped somewhere else better like a vid card.
As always all suggestions are welcome and appreciated
Thanks
My rig
Cooler Master HAF-X Blue Edition
AMD FX-8320 @ 4.0GHZ
G.Skill Ripjaws 1600Mhz 4GB
Cooler Master Hyper 212 EVO
ASUS M5A99X Evo r2.0
EVGA Geforce 550Ti 2GB
Corsair HX 1050 PSU
PNY Optima 120GB SSD
WD Black 3TB SATA - Storage
WD Green 2TB SATA - Storage
WD Green 640 GB - Storage
WD Blue 500GB - Storage
Cooler Master Mega-Flow 200mm x4
Cooler Master Mega Flow 230mm x1
Windows 8.1 64 Bit
Last edited: