I currently have an i9 7900x and a 1080TI FE, both are overclocked, CPU is at 4.6Ghz.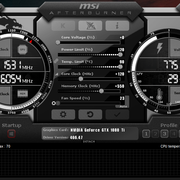 All of this is running in a single custom waterloop with x2 Alphacool NexXxoS ST30 Full Copper 420mm radiators (Push configuration) and a D5 Pump. The case is a Dark Base Pro 900, one of the radiators is intake (front), and one is exhaust (top), only other fan in the system is an exhaust fan (140mm) out the back of the case.
Current System Temps while gaming:
Water Temp: 40c
Water Pump Speed: 2.9
Radiator Fans RPM: 1000/1100 RPM
CPU Temp: 62-72c
GPU Temp: 46c
Question, if I replace the 1080TI, which has a TDP of 250 stock (FYI my GPU is overclocked so will be higher), with the 3080 (TDP 320) or the 3090 (TDP 350), and donÂ't overclock the new GPU, (1.) will my radiators be able to handle the extra heat?
(2.) Will I have to increase my fan speed? By how muchÂ…
(3.) Will the water loop run hotter, how much hotter? Will it be too hot for the soft tubing I use?
(4.) Will the additional heat of the 3080/3090 heat up my CPU more than it is now?
Thanks in advance.