I recently had a post going about issues/errors I was having with my RAM. I finally got that resolved with IBuyPower and got new RAM I now have installed and have passed the tests with no errors.
My question is, how do I know if I have everything set to get the most out of it?
RAM: cmk32gx4m2b3200c16
CPU-Z: Memory and SPD screenshots below, any help appreciated!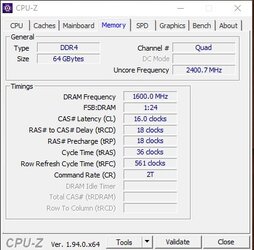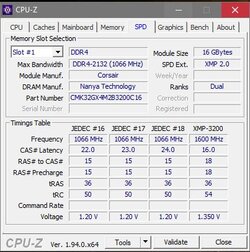 Once I can make sure I have the RAM at the best settings I would like to discuss making some tweaks/overclocking for the CPU if anyone is interested in trying to guide through that.
Total newbie here, but interested to learn.
Regards