AMD Releases Six New Processors
by Jeremy Vaughan (
hokiealumnus
)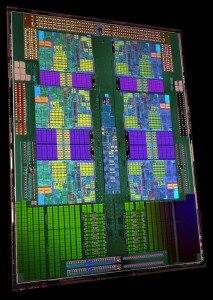 ​
AMD certainly isn't sleeping on their laurels while enthusiasts eagerly await Bulldozer's arrival. Today they are releasing several new processors that span from their Athlon II line all the way up to a brand new Thuban..
...
Return to the article to continue reading.
Discuss this article below. If you are interested in contributing to the front page (
www.overclockers.com
), please feel free to contact
splat
,
mdcomp
, or
hokiealumnus
. For the latest updates, follow
Overclockers.com on Twitter (@Overclockerscom)
.