I'm trying to get a good guess about the OC limitations of my current build it is as follows:
CPU-Z Validator List Link: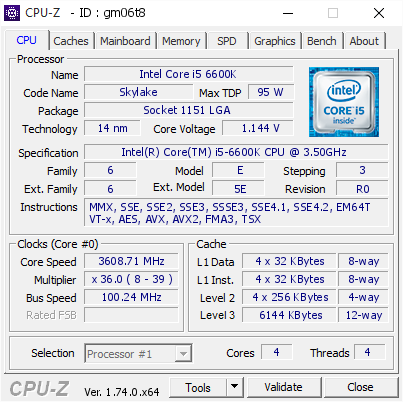 [gm06t8] Validated Dump by KiloSlov (2016-01-13 00:07:16) - MB: MSI Z170A GAMING M5 (MS-7977) - RAM: 16384 MB

valid.x86.fr
Case: Aero Cool 1000 (
http://www.frys.com/product/8488328...nUSYX4v9XOF1HQZZm6NedNCgjj_6XTiDmAaAgGp8P8HAQ
)
MSI z170a gaming m5 mobo
I5 6600k
Lepa exclusion 240 water cooler
MSI gforce GTX 970
16mb patriot ram (blue shield)
And something like a 700w ps
Any ideas? Very intrested and willing to learn!
Thanks guys!!
- - - Updated - - -
Looking to find someone wing to take the time and explain things I don't pick up off the bat. Excited to progress in this new endeavor.. he'll maybe jump on some of your clubs like the benchmark guys! (Long time lurk first time post)
Last edited: