Joined

Dec 30, 2003
Location
I have an old Chieftec Full Tower case I bought way way back and its still doing what it does... being heavy...
Anyways, I seem to have misplaced some of the plastic pop-out panels that covered unused 3.5" and 5.25" drive bays. I was wondering if anyone would know where to get one...
Also, I want to replace my solid steel side panel with a window of some sort. I know I could make my own window, cut out the side myself, etc., but I was wondering if anyone knew where I could get a pre-made side door for one of these.
For those wondering, here's the case: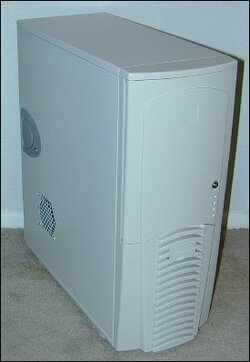 And I'm lookign for something like the side panel on this one: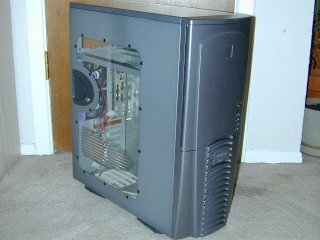 Or this in a Thermaltake clone of the same design:
On an interesting side note, it seems Apevia is still making clones of this case. I am emailing their sales team to see if they'll sell me just a side panel from their MX-Pider line.
http://www.newegg.com/Product/Product.aspx?Item=N82E16811144187
Last edited: