Hello,
i could use a little help since i'm pretty new to overclocking CPUs, i want to overclock my i3 540 3.07Ghz to as high as my cooler allows it, but the problem is i don't know how much my stock cooler can handle, and i don't want to lose my CPU.
I've read in some threads that i can get my i3 up to 4.07Ghz but for that the guy used a better cooler and right now i can't afford a new one.
My motherboard is ECS H55H-M.
Cooler is stock.
CPU i3 540 3.07Ghz.
Memory as shown in the picture: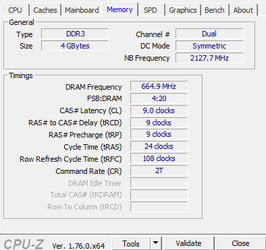 Thanks in advance.