The requirements
I want to control PWM fans to maintain some HDDs in a server at about 35°C, the absolute value isn't critical, however I want the temperature to be stable regardless of the ambiant temperature (within reasonable limits of course, if the ambiant temperature is 40 °C then obviously it can't work).
I already designed a controller based on a
LM35
(which will be attached to the case of one of the drives) but it was proportional only. Then I modified it to add an integral term to avoid any steady-state error (mainly due to the ambiant temperature changes).
The circuit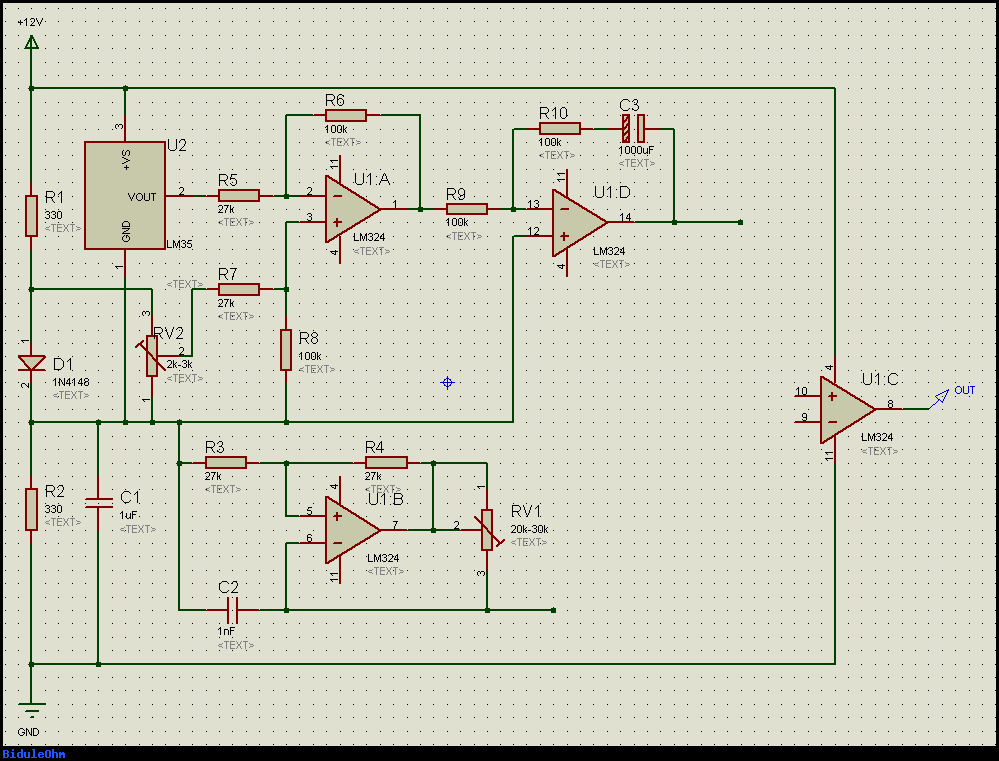 U1:A is the error amplifier
U1:B is the triangle wave generator (I know it'll not generate a perfect triangle signal, it's ok for me)
U1:C is the final comparator who generate the PWM signal (not connected because it doesn't matter for now)
U1
is the PI filter
The problems
1) I don't know how to chose the values for R9, R10 and C3 (they're just placeholder for now) because all I can find on PI(D) controllers is for software controllers (and, no, I don't want to use an arduino or any other MCU).
2) I don't know how I can control the Kp and Ki parameters independently and what their values should be for this application.
3) I'm not sure of the components arrangement around U1
.
NB: The drives have a huge thermal inertia so I guess the loop will probably be very stable without too much tuning, but if someone can confirm it would be great. Minimizing system settling time isn't a concern at all here.
Thanks to anyone who can help