My motherboard's got integrated ATI Radeon HD 3000 GPU. I have tried to install a drivers for but I didn't put my GTX out (I guess I should have?).
First, please note that I've had a hard time to try to install those drivers because; on AMD's website, it's very unclear what the real drivers for this GPU are.
When searching for the drivers I'm not sure what search settings should I specify. This: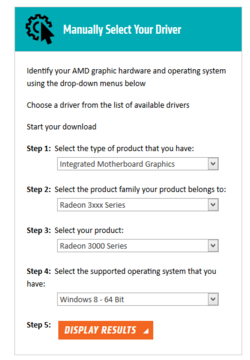 Or this: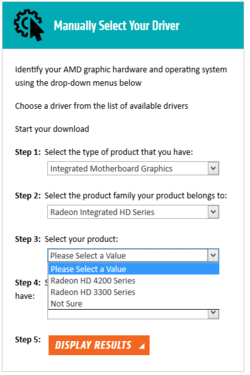 I have tried download and installing both but both failed. But however, it was still installed on my PC.
And then, when I have returned to my GTX 660 I've seen a very bad performace of it. I used to play BF4 on high-ultra with 60 FPS, and now I have about 30 on low settings! When i run the Valley benchark I see that my GPU usage is around only 80%, so I guess that's the problem.
So how do I fix that? I have uninstalled the integrated GPU's drivers, and I have also tried reseting BIOS, removing GTX 660 and putting it back in, and reinstalling it's drivers but it didn't help.
Last edited: