Joined

Jun 15, 2003
Location
Here's the result of my latest project, recabling my beloved Sennheiser HD580s! Cable used was 22 awg silver coated copper wire. 4 strands (2 grounds) in a litz braid, all were bought on eBay for like 8 bucks for 100 foot.
Here's a picture of the cable as a whole. My amp is on my desk and I hated to long cord that came with the headphones originally, so I made a pretty short one. Techflex is mylar underneath graphite (black with a clear string mixed in) color on top of it.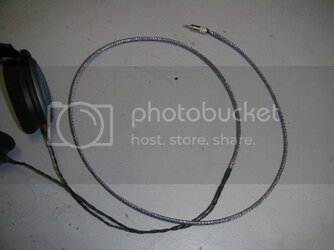 Here's a picture of the custom connectors I made. I basically cut out the old connectors with a dremel, used my soldering iron to heat up the two barbs enough to melt them out of the plastic, soldered my new wire onto them, and then used some JB-Weld to put it all back together and hold it in place.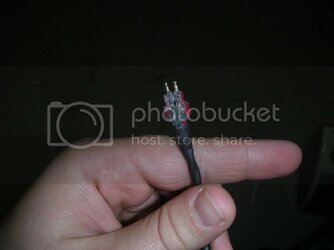 As you can see from the picture below, the side of the connector that is facing outward was left un-dremeled so the crappy JB-Weld job didn't show when I wear my cans.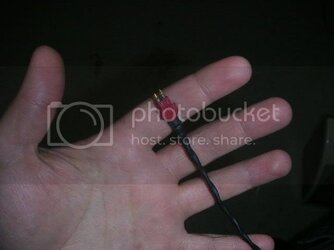 How'd I do? This is the first mod I've done to my headphones, but I've built a CMOY and a couple interconnects before this. Advice and constructive criticism is appreciated.