So....its been years since I've jacked with the nuance of overclocking, and system optimization. Mostly due to parts shortages and having to live with prebuilts.
I have read that I want my FCLK and Memory to be in sync. (I assuming I can check this in AMD RYZEN Master, under the home tab?
Never used AMD Master software....I'm assuming this is my current config. Is that the correct assumption?
As for FSB
RAM Ratio. This is what I show. Should it be at 1:1?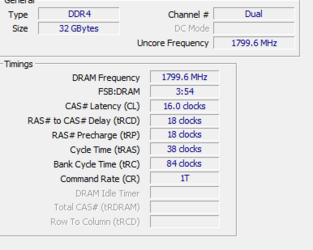 Would really appreciate the insight. Thanks