Hey folks,
Been a while since I was here. Last time I stopped by was many years back when I built my first PC, and I had some fantastic advice.
I thought I'd stop in again to see if anyone could help with some upgrade advice. Specifically I'm looking to see what I can keep and what needs dropping. My current PC specs are: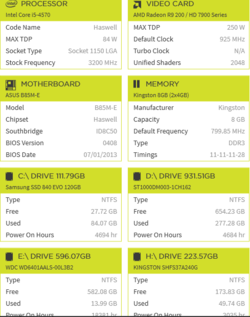 I think I have a kinda old 750w PSU and nothing special on the cooling front.
Thanks so much in advance!