Hi
Just finished my first build and have been playing with slight overclocking using the latest beta of Afterburner.
I'm able to get roughly an additional 20% out of my Titan XP using a simple auto OC and no extra cooling.
I do hit a max of around 89C when running a stress test
However my idle temp of 38 C seems a tad high. (see attached)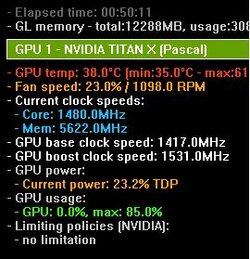 Is it possible I did something wrong in Afterburner?