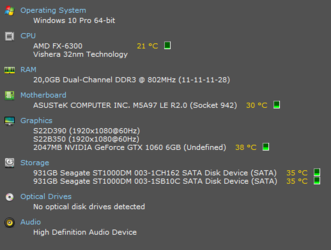 Here are my current pc specs.
Going to make the switch from Amd to Intel, ordered an Asus Z170 Pro Gaming mobo with the i5 6600K and 8gb of kingston hyperx ddr4 memory.
My current PSU is the Corsair VS 550w, less than a year old.
I know it's not very good but is it enough to run these specs for a while untill I can afford a better one?
Also please do recommend me a good PSU preferably under 100€