Joined

Jul 10, 2007
Location
Hi,
I've been losing my Internet connection a lot the last couple months, and I can't figure out what may be causing this. I will lose connection for 2 or 3 minutes at most, then I am back online again. This may happen several times a day. I am connected directly to my cable modem with an Ethernet cable. No wireless router or anything in between. When I go offline, I will have to disable my NIC and click the Diagnose button to let it sort itself out. Sometimes this may take a few attempts to finally fix the problem. I've also tried everything in
this article
as well. No matter what I have done, the fix is only temporary. My best friend is a network admin at the local hospital, and I've done several things that he has recommend as well. I usually can figure things out, but I have no clue what is causing this.
I will get the following message at times.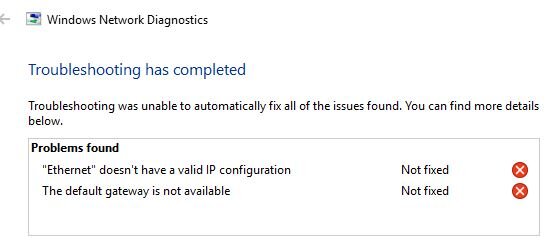 Any ideas?
Thanks in advance!