So I'm familiar with traditional beep codes for booting and this isn't that.
My computer is beeping while in windows and (appearing) to be running fine. Sometimes it's one beep, sometimes a group of two, sometimes a group of 3 beeps. Beep groups will be spaced out by anywhere from 20 seconds to going a few hours without them. Whether the computer is idle or under load does not seem to affect the frequency. I checked the Beep code guide for my motherboard and nothing was revealed there, the pattern doesn't match anything in the motherboard manual (not to mention if any of the things listed there were happening I probably wouldn't be able to get into windows in the first place).
I originally suspected it might be temperature related, but all my temps seem fine. I checked my raid card and the logs don't show any errors.
What else should I check?
Below I have posted screen caps of my temps and logs.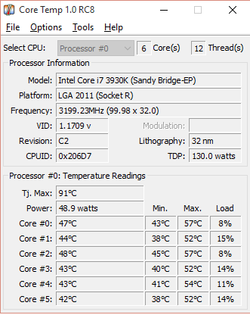 Machine stats are as follows:
Asus Rampage IV Motherboard
Corsair 1000w PS
16GB Ram
Intel I7-3930k CPU
Nvidia Geforce 970 Raid card
Areca 1880ix-12 Raid Card
Windows 10