Hello overclockers out there! I have totaly open my PII300 (SL2YK 2.0V Boxed) – with no problems. Then I lay two aluminium plates (20x25x2mm) between the two cache rams and the main aluminium plate from Intel. I used a thermal paste and at the edge of the plates a little super-glue to fix the little plates on the main plate. The only imperfection was that one little plastic cover doesnt fit anymore and i throw it away – who cares?! Then I remove the thermal paste from the Intel main heatsink and used my own on the whole plate. From this moment my ASUS-P2B 450 MHz system runs rocksolid for days and weeks! A big BYE from Optronic Germany…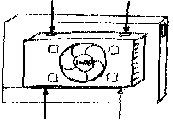 At first unlock here with your screwdriver.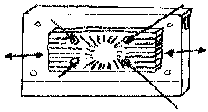 Use now an


Imbus,




or a Torx,
for the 4 screws.





Carefully lift of the plastic cover from the aluminum plate!
Use a little more power but carefully!


Do it by the numbered order:
1 is easy to lift
2 is easy too
3 is a little bit hard
4 goes very hard because of the Intel plastic layout!


Now curve carefully with a pair of pliers.


So now it is done…you only have to lay two little Aluminium plates (20x25x2mm) between the caches and the Intel main alu plate. I hope that it is an usefull help! And remember the name: OPTRONIC