Hey guys
I want to buy a Samsung 850 evo 250gb. It is very highly praised for its overall performance, good reliability and 5 years warranty.
However I am skeptical about this choice now that many ssd vendors have mlc capable products at the same price and specifically after I came across at this ssd review at pcworld .com.
http://www.pcworld.com/article/3018...review-excellent-value-solid-performance.html
According to them a Samsung 850 evo suffers from low speeds when you try to copy large files exceeding 10gb.
I am not into technical details but it something about its buffer capabilities and its V-NAND technology which is better than TLC but still not as great as an MLC.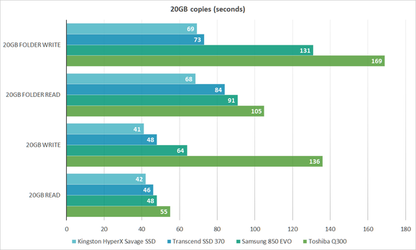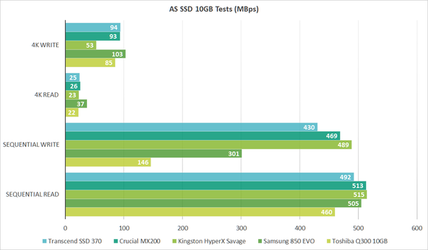 As far I understand to replicate such a problem is when you have more than one ssds in use otherwise is not applicable.
But still it sucks, so if later want to add a second ssd then you will be regretful.
I am really confused guys. Everyone recommends a Samsung 850 Evo as a good value performer but I am also starting to think an MLC ssd at the same price is a better idea.
What do you think guys? After a small research I came across these products. All these products are at the same price range around 80 euros.
My alternatives are MLC drives
1) Kingston HyperX Savage 240GB
2) Zotac Premium 240GB
3) Transcend SSD370S SATA III 256GB
4) Hynix Canvas SL301 250GB
I do not want an TLC ssd by any means. Please consider that I also live in Europe!
Thank you!