Joined

Apr 7, 2017
Location
Went from client-type bigadv to advanced. So far after a couple days I am seeing over 2.4 into 2.5 million points now on this rig.
EVGA's
90% power
+50 CPU
65% Fan
The Gigabyte Ti's are not very special and dont go over 2m often (typically 1.9m) and those are set as 100% Power, +100 CPU and 80% fan. The 3 fans dont seem to do anything good lol.
FWIW I did tip over 10m on the Last 24 hr points.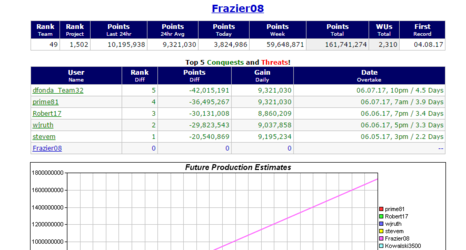 Last edited: