Joined

Apr 1, 2019
Location
First let me start out with my build:
Case:
NZXT Source 530
CPU:
AMD FX-8370
CPU Cooler:
Corsair H115i Pro
Motherboard:
ASUS 970 Pro Gaming/Aura
RAM:
G.SKILL Ares Series 16GB DDR3 SDRAM 1600
PSU:
Corsair TX Series CMPSU-750TX 750W
OS: Windows 10
Also, I know there was a pretty recent post about overclocking an FX-8370, but as you all know, chips/mobos can vary greatly, so I'd really appreciate some help with my setup. I'm currently sitting fairly stable on a 4.6 oc but I'd
really
like to hit 4.7 (I don't know why I want that specifically, but it was the goal I originally set out for). The main problem is my temperatures. I had to bump my voltages a bunch to even be semi-stable at 4.7 and when I started bumping it and my NB cpu voltage a bit the temps started to hit about 70 on my socket. My core temp is fine due to my H115i pro, but even with a 140mm fan pointed at my VRMs and 120 slim fan behind my mobo hitting the socket, I'm hitting 70c some time between 1 and 2 hours of Prime95. I haven't even tried IBT on it yet at this point, as I'm sure that would see my temps beyond that even.
I'm wondering if it has something to do with my fan setup. I'm currently on a positive airflow situation with 4 fans as intake (2x120mm bottom, 2x140mm front) and a single 140mm exhaust on the back and the 2 fans on my H115i pushing air out the top. Then I've got the 140mm spot fan on my vrms, but there's no vents in my side panel so it's just kind of moving air around. Same thing with the slim 120mm I have behind my mobo socket, there's no vent on that side panel either. Should I be drilling some holes or is just having the air moving around more good enough? For now I've backed it off to 4.6 so my voltages might be kind of high for that but it's stable at least. If I can't get it up to 4.7 stable and with good temps, I'll try backing off the voltage a bump or two and stay at 4.6
I know pictures help so here's a few. These are under load while running Prime95: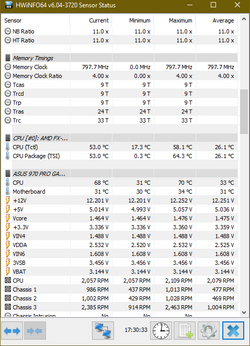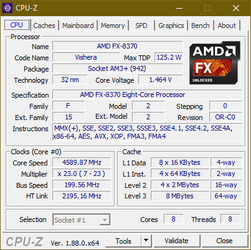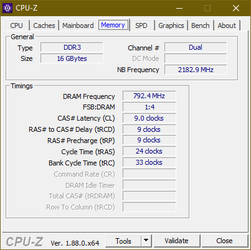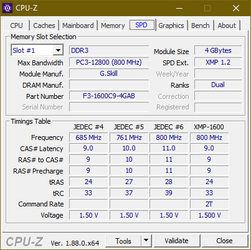 And here's a couple of the spot fans I was talking about (yay zip ties):
I know my case needs a bit of tidying in the form of some zip ties or something on some of those cables, but the way my case and psu is setup it's kind of tough. I'm going to be getting a new psu that's modular in the near future so that will help. And also as a side note, I didn't notice just how dusty my case was until taking the pictures so I've since cleaned it as well!
I'm saving up some money to do a big cpu/mobo/ram upgrade in the near future, but I'd like to get my OC and my temps stable to last me until then.
Thanks so much for any help, it is much appreciated!
~Frohteloss