c(n*199780) Senior Member
I can't find this on newegg or Microcenter, am I looking at the wrong places there?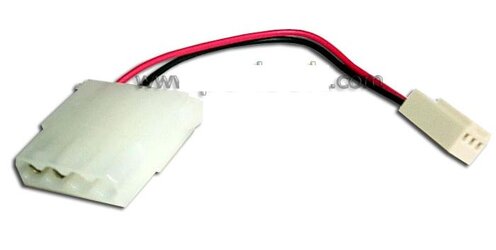 My Skylake motherboard Asus Z170A has four CHA fans on the motherboard itself.
I already connected two front 120mm fans to the motherboard because they are 4 pin fans.
Now I have one back 120mm Fan, and one top 200mm fan, both are Molex fans.
Is there a downside from waning to use that adapter to connect the remaining two fans which are molex fans to this 2016 motherboard?
Why am I having a hard time finding that adapter?