MyOpenPC DOMA Pro PCI Benching Station Review
by
splat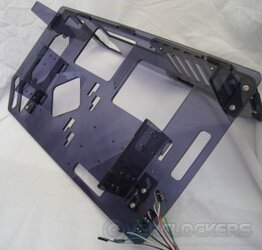 If you want to be serious about benching, you need to get yourself a benching station. Luckily, there are some low cost solutions, like the MyOpenPC DOMA Pro PCI, so upgrading from the box your motherboard came in doesn't have to break the bank. The DOMA Pro requires some assembly out of the box, but that helps save money on labor and shipping. Also, that adds to the do-it-yourself (DIY) aspect of building computers, which I thoroughly enjoy.
...
Return to the article to continue reading.
Discuss this article below. If you are interested in contributing to the front page (
www.overclockers.com
), please feel free to contact
splat
,
mdcomp
, or
hokiealumnus
. For the latest updates, follow
Overclockers.com on Twitter (@Overclockerscom)
.