DIY Inside Corner Bracket
DIY Inside Corner Bracket
I've built a number of scratch-built mods out of aluminum square tube, usually ¾" square tube with 1/16" thick walls (its an easy size to work with for typical computer case sized projects).
If you are building a standard cube shaped frame, one of the first problems you must address is how to connect the corners: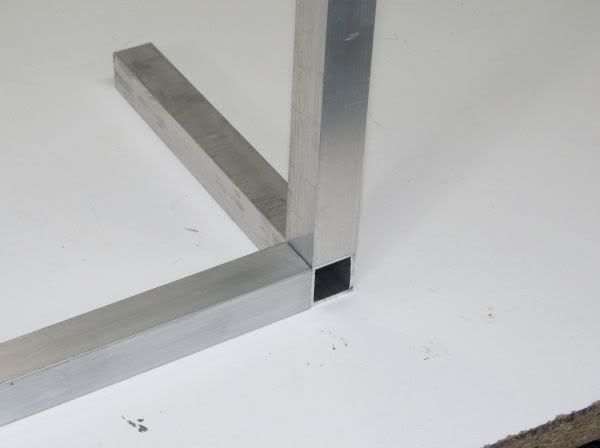 You could use a bunch of angle brackets: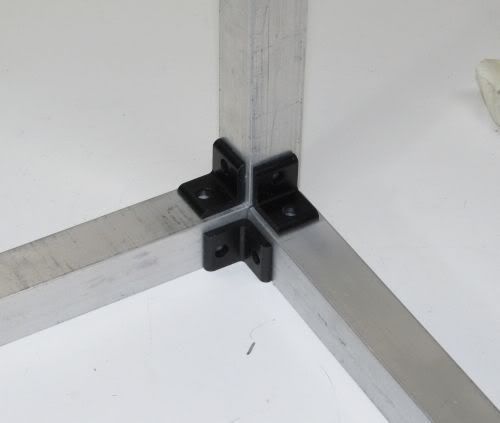 But this is not super-stable.
Other options would be to go with a T-slot type system, but this requires proprietary bars.
http://www.mcmaster.com/#t-slotted-framing/=g0vihv
80/20 products:
http://www.8020.net/Quick-Frame-1.asp
Brenner products:
http://www.brunnerent.com/Tools/Por...size=0&lngDisplay=2&jPageNumber=6&strMetaTag=
I decided to go with my own DIY route and fabricate my own 3 way inside corner brackets.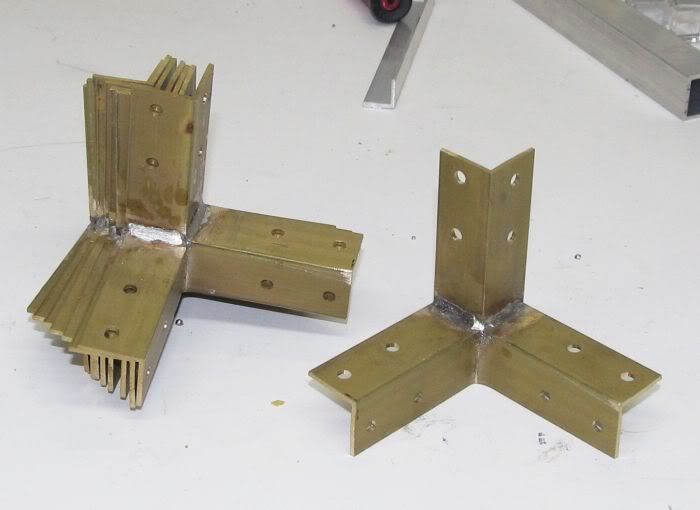 And here some detailed instructions on how I did it: