Hi,
I'm new here. Although I did work really hard with computers the last 30 years, I never did overclocking. I wanna change this right now.
My System:
Asrock Z170 Formula
Intel i7 6700K (1151)
4 x 4GB G.Skill 4166 25-25-45-19
EVGA Nvidia GTX 950
2x M.2 Samsung 961 256 GB
1x 256 GB Samsung 951
2x Samsung 850 Pro
Asrock says with one memory module it is possible to get the RAM up to 4.500.
But whats more interesting for me:
I wanna get 2 and 4 modules up to the max on this board.
Does anyone know a tutorial, where this is described?
The specs are here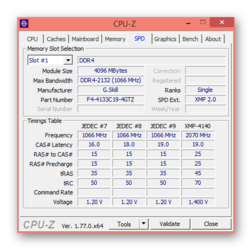 thanks in advance for your support!
Elmar