O
rganized
C
omputer
R
ecreation
A
rea
The Beginning:
Let me first start off by saying if my mom ever knew that, due to Celeron_Phreaks
thread
, I wanted to build my own entertainment center/desk, he would no longer be alive
My room, since the move to New Jersey at the beginning of the summer, has been a complete mess. Books and computer parts strewn everywhere in this disastrous wreck I call "My Room". My project, Screaming Deltas, was performed on my first desk which cost a mean $40 at a wal mart, a desk ment to be used for a short time until we could afford a new one. The time to afford a real nice one never came so after seeing Celeron_Phreaks thread, I ventured out to Home Depot on a quest for wood and a new desk!
The Goal:
The goal couldn't be better summed up than by my bud Blake:
GVBlake22: It's like a "play room" for computer enthusiasts.
+Storage for CDs
+Storage for DVDs
+Storage for books
+Work bench for small mods
+LCD Wall mount
The Design:
This is the basic design. Models will be updated and posted here.
12-16-05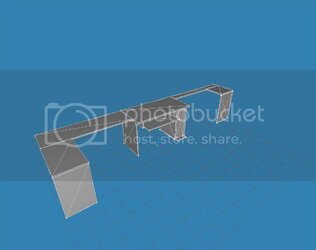 12-18-05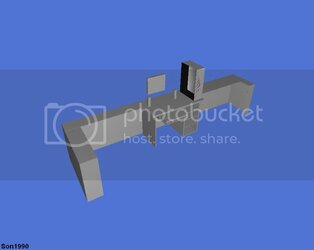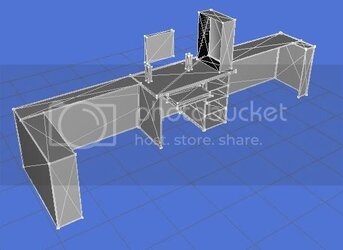 Last edited: