I was asked by Woomack when I asked him a few questions about USB 3.1 and what it was I was getting to post my result's when I got my stuff and tested it.
My Main PC is a ASUS X99-A i7 5930k 6 Core,Corsair Vengance 2800Mhz Ram and a Sandisk Extreme Pro 240GB SSD for my C drive and a ASRock USB 3.1 Front Panel,I used the latest version Crystal DiskMark 5.1.2 and I'm running Windows 10 Home 64 Bit.
I did not change any setting's in Crystal Mark I just ran it the way it was after it installed.
Here is a list in order of the SSD's I tested all using a Vantec USB 3.1 Case for each SSD and here is a link to the Vantec Case.
http://www.newegg.ca/Product/Product.aspx?Item=9SIA7RD3GH7091
SanDisk Extreme Pro 240GB Main Drive on my PC not installed in a case.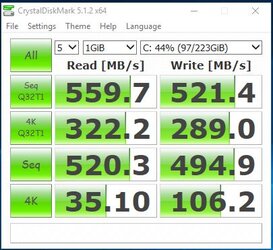 All the rest are SSD's inside a Vantec case that is shown in the link.
SamSung 850 Pro 128GB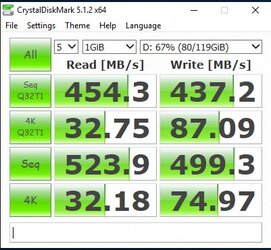 SanDisk Extreme Pro 240GB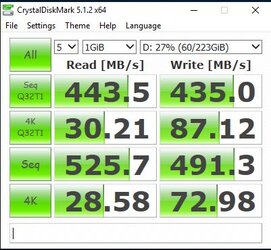 SanDisk Extreme Pro 480GB
SamSung 850 Pro 512GB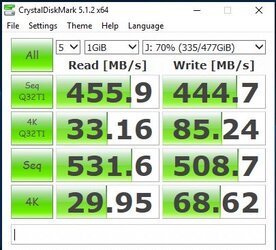 Last edited: